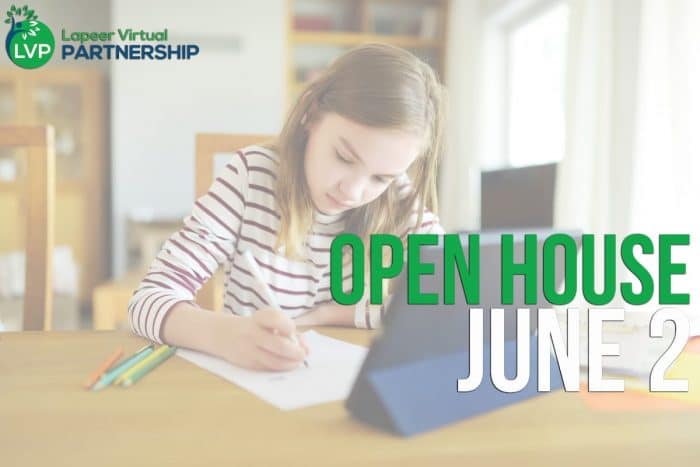 LVP will host an open house at 7 p.m. on June 2 at the Cramon Cramton Campus (1220 Lake Nepessing Road in Lapeer).
Attendees will meet as a group for a short introduction to the program followed by building tours, staff interactions and curriculum information.
Anyone interested in enrolling in Lapeer Virtual Partnership may also do so at that time. We cannot wait to see you! For more information call Michon Periso, Program Director, at 810-664-2453.